Dunky Black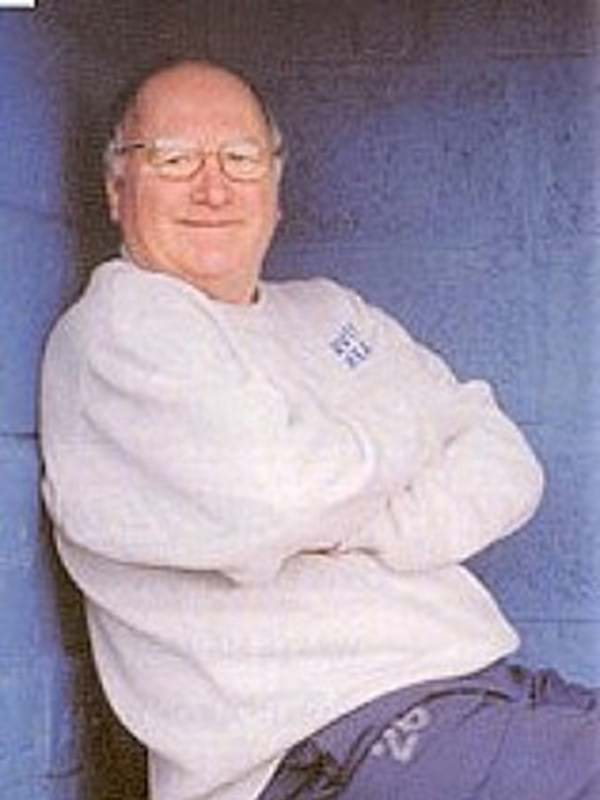 It's the year of the Great Train Robbery and the Profumo Affair. Martin Luther King "has a dream", JFK is shot in Dallas and the Beatles record their first LP. In football, Rangers win the Scottish Cup; Irvine Meadow the Junior Cup.
It's 1963 and physio Dunky Black is joining a club on a high. The Meadow are the team of the moment, having beaten arch-rivals Glenafton 2-1 in front of more than 21,000 fans at Hampden.
Days don't get much better than that and, although Black was to savour Cup success with the team in 1973, you get the impression that every Saturday means the same to him. Why else would he still be there? Some 40 years on, Black - now in his 70th year - continues to indulge himself in the love affair that has taken him to Ayrshire from his Glasgow home three times a week for... well, forever, it seems.
A total of 20 managers have come and gone since Black took custody of the magic sponge at Meadow Park. And players; hundreds of them, who all have their own reasons to thank the physio for his tireless efforts. At a time when professional players have testimonial games written into their contracts, few men in football better deserved the tribute dinner arranged for Black earlier in this, his 40th season.
"I'm not really a guy for all that sort of stuff," said Black, who was surrounded by footballing friends from five decades. "On the night I was really humbled by all the applause."
He started his career as a goalkeeper with Ashfield and Duntocher Hibs, and had a spell with Stranraer. Afterwards, while working at Rolls Royce at Hillington, he was assistant physio at now defunct Third Lanark.
"The personnel manager had something to do with Meadow back then and asked me down," he explained. "I've been going up and down that road three times a week for 40 years now.
"Sure, there have been times when the team has not been going too well and, well, it's been a wee bit boring. But the high points more than make up for that.
"I mean, most players never get to play at Hampden once. I was there three times in a fortnight in 1973 for the final against Cambuslang. It took two replays before we beat them. I got a winner's medal. It's still one of my most treasured items."
Hugh O'Brien scored the only goal in the third game from the penalty spot. He remains one of Black's Irvine heroes, along with Eric Morris - who went on to play for Rangers - Eddie McLaughlin and Alan Johnstone.
"So many great players," he added, "and so many great friends. Meadow's been my life and I've met so many nice people."
You can't reflect on a 40-year career without asking the inevitable, and Black knows that his time as physio is nearing an end.
"It's getting to that stage; the old legs are not what they used to be," he admitted. "You know, as you get older, it seems that all the players get injured near the faraway corner flag. They never seem to go down in front of the dug-out."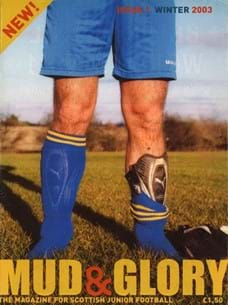 First published in Mud & Glory, Winter 2003.