Billy Paterson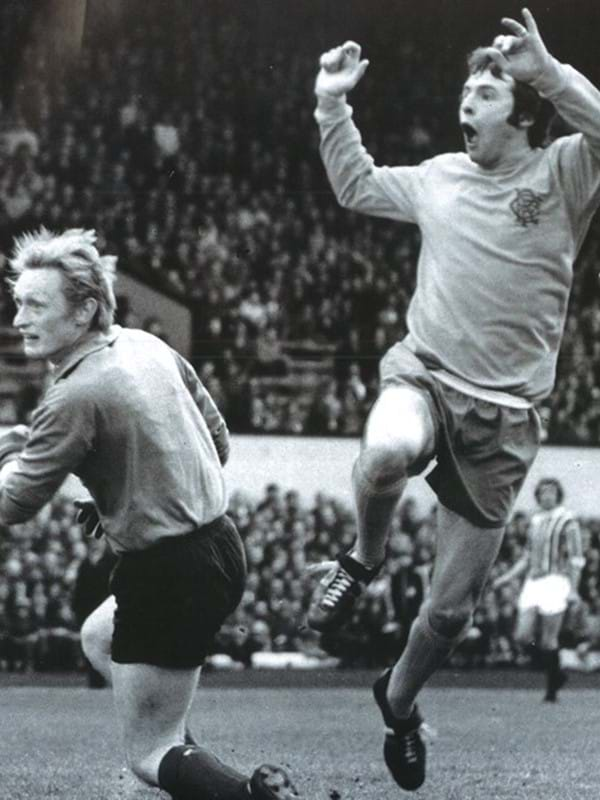 Billy Paterson has a better Hampden-record than Scotland boss Berti Vogts but no one's touting him for the job.
He's appeared in more Scottish Cup finals than Ally McCoist but he's still waiting for the Question of Sport call-up. He has achieved greatness for club but played just once for his country. And he's inspired a community who can no longer raise a team.
Life isn't always fair - and football is no different. Junior legend Paterson once scored a hat-trick against the senior club that let him go.But today, speaking from his home in Stonehouse, where he lives quietly with his wife, the veteran of seven Scottish Junior Cup finals says he has no regrets.
The man who is idolised at Cambuslang Rangers after helping them lift the Cup three times in four finals from 1971 to 1974, does not court recognition. "The past is in the past," said Paterson who, nevertheless, can't resist a dig at Auchinleck Talbot, five-time winners from 1986 to 1992. "We'd have murdered them," he suggested with a smile.
Those people who have seen both - including no less an observer than journalist and broadcaster Bob Crampsey - agree, describe Cambuslang as the greatest Junior team. However, Paterson also helped the currently-mothballed Baillieston Juniors to victory at Hampden in 1980, and a runners-up spot two years later. In 1978, he was a member of the unsung Stonehouse Violet team that reached the final.
"During the course of the 1982/83 season, I decided to retire quietly but all of these happy memories will be with me always," he said. Paterson's appearance in seven Junior Cup finals is a record, with his Hampden tally boosted by a replay against Bonnyrigg Rose in 1972, and two against Irvine Meadow in 1973.
Only John McCool, who won with Kilbirnie Ladeside in 1977 and Auchinleck in 1986, can match Paterson's span of nine seasons between Cup successes. And yet, amidst all the records, the medals and the headlines, what sticks with Paterson, now aged 56, can't be contained in a scrapbook or a trophy cabinet.
"What made Cambuslang special was the great bunch of boys we had at the time. The manager, Davie McLaggan, signed most of us at about the same time, and we grew as a team together.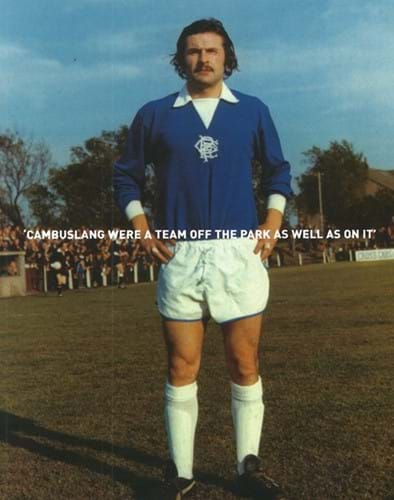 "But we were a team off the park as well. If the club held a dance, everybody would get involved. Our wives and girlfriends were friends too. "We'd play together and drink together, and look out for each other - on and off the park.
"Up front, we had Keith Nelson, John Cummings and myself. Outside left was Willie McCallum, a great, tricky ball-player. But we were a team. We could play football, plus we could mix it. Talbot just mixed it!"
Paterson, a joiner to trade, started his Junior career with Lesmahagow before catching the eye of Hamilton Accies. He had three seasons at the wrong end of the old Scottish Second Division. He held his own but a change of manager signalled a change of fortunes for the striker.
Few imagined that the change would be for the better.
"There had been people at the club who said that I should not have been allowed to leave, but just after I joined Cambuslang we went back to Douglas Park to play Hamilton in a friendly.
"We won 6-0 and I scored three in the first half before being taken off. That was the start of it all for me. I loved it, and Cambuslang were just different class. We fancied our chances in every game we played. We never thought we would lose."
Paterson won just one Scottish Juniors cap, against Wales during his final year at Somervell Park. He went to Albion Rovers but, after one injury-hit season, returned to home-town club Stonehouse.
A fifth Cup final appearance followed before an SOS from former Cambuslang team-mate-turned Baillieson manager, Russell Craig, took him to Baillieston for finals six and seven.
"I don't watch Junior football much these days and maybe if I did I would be trying to compare it with how it was in my day. But you can't live in the past."
Maybe not, but Paterson's achievements stand up to scrutiny in any era.
Paterson's Finals
1971 Cambuslang Rangers 2 Newtongrange Star 1
1972 Cambuslang Rangers 3, Bonnyrigg Rose 2 (after 1-1)
1973 Cambuslang Rangers 0, Irvine Meadow XI 1 (after 2-2 and 3-3)
1974 Cambuslang Rangers 3, Linlithgow Rose 1
1978 Stonehouse Violet 0, Bonnyrigg Rose 1
1980 Baillieston 2, Benburb 0
1982 Baillieston 0, Blantyre Vics 1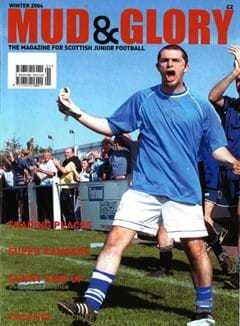 First Published in Mud & Glory, Winter 2004.