Sean Connery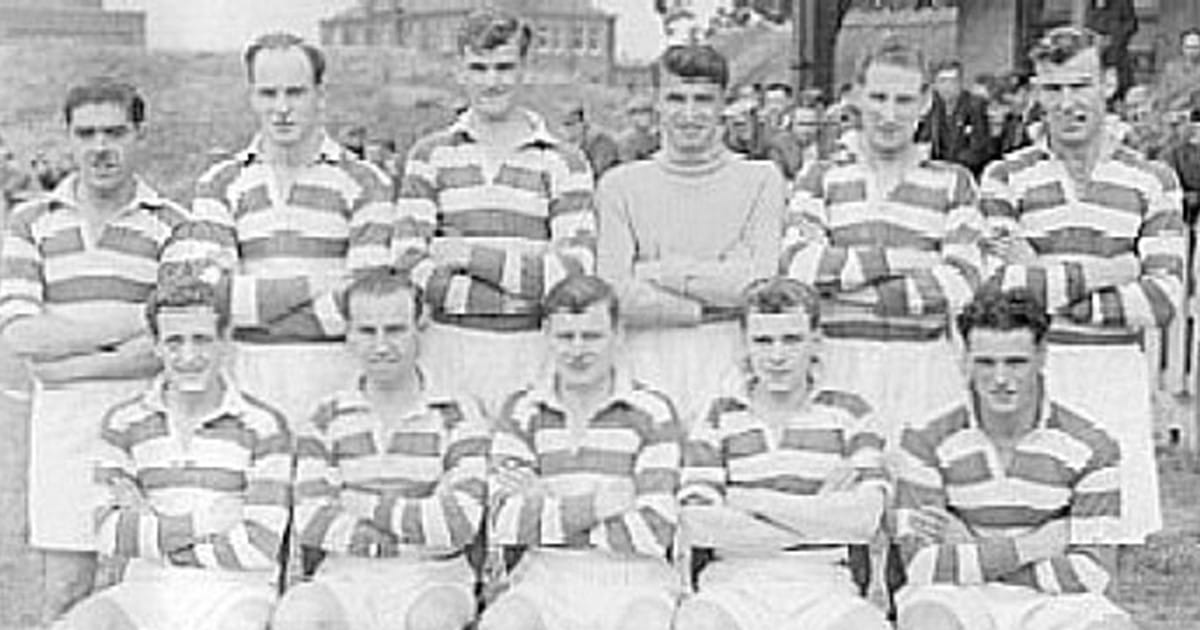 Yes, secret agent Sean Connery played in the juniors, but, no, he didn't make much of a stir. Well, not on the pitch, anyway.
Shurely shome mishtake. Licensed-to-kill secret agent Sean Connery was a bit of a big girl's blouse for Rose: Bonnyigg Rose. Though he caused a stir as 007, it turns out that he was no great shakes at No.7. In fact, Big Tam is remembered most for his dress-sense and entourage of doey-eyed local girls during his two seasons at New Dundas Park, rather than anything he did on the pitch.
Local rag "The Dalkeith Advertiser" makes little more than a brief mention of his exploits, reporting how, in a 1951 Scottish Junior Cup tie, Connelly (sic) scored with a 30-yard shot in a 3-1 defeat by Broxburn Athletic. Legend has it, of course, that Sir Sean was a footballer of some note, earning trials at Celtic and Manchester United. Not true, says the man himself.
"I played for Bonnyrigg Rose," said Connery, "and I was offered a trial by East Fife. That's the truth. Celtic, no." However, Sir Matt Busby did make moves to take the young part-time actor to Old Trafford. While on tour in Manchester, Connery's "South Pacific" team played a young local team, and Busby was there scouting. Impressed by the tall fellow-Scot, Busby offered him a £25-a-week contract immediately after the game.
"I really wanted to accept because I loved football," recalled Connery. "But I realised that a top-class footballer could be over the hill by the age of 30, and I was already 23. I decided to become an actor and it turned out to be one of my more intelligent moves."
Nat Fisher, a teenage hamper-boy at Bonnyrigg Rose when Connery was a player there, doesn't disagree. He was more taken by Tam's fashionable brown corduroy jacket than anything he did in Bonnyrigg's then Arsenal-style colours. Pat Stanton, farmed out by Hibs, fabulous Juniors like Rab Aitchison, Willie Kelly and Jackie Myles, and Spurs legend John "The Ghost" White made a more significant impact.
Sean Connery Bonnyrigg Rose "Playing wise… well, Sean didn't play a lot, as far as I can remember," said Fisher, who has followed the Midlothian side all his life. The team was pretty rubbish back then anyway, but when Connery was released, three other right wingers were released too. I find it hard to believe he was ever good enough to have a trial for East Fife."
Fisher recalls how back in the early-50s, it was a great honour to be responsible for the big wicker basket that was used for all the dirty strips and boots. Reading between the lines, there is a clear implication that the kit-boy remembers some being dirtier than others.
"In these days, your size dictated pretty much what position you played, and the wee guys usually ended up on the wing," he said. "The big players were defenders; guys like Peter Hastie. Well, Sean was 6ft 2in and when he was standing out on the right wing - and remember, until 1958 there was a 6ft drop from one side of the Rose park to the other - he looked even bigger than that."
"And he was a right winger? I think it's safe to say he wasn't the toughest of players. We'd go to West Lothian, to places like Armadale and Whitburn, and I remember the opposition defenders kicking him up and down. He didn't like that much."
Still, Connery travelled out to Bonnyrigg on the Rosewell-bus twice a week for training and was committed to the only Junior team he ever played for. Rose gave him five shillings a week and paid his bus fare. "He was never what you would call a shy guy," added Fisher. "He talked to everyone; just like what you see now. And handsome; all the girls loved him. "He had this brown corduroy jacket; the height of fashion then - for Bonnyrigg anyway - and we all wanted one like it."
Neither the man nor the jacket have been back at New Dundas Park since filming commitments for "From Russia With Love" prevented him from opening a charity five-a-side tournament in 1964. However, he did send the team a good-luck telegram on the eve of their 1966 Scottish Junior Cup win over Whitburn.
Connery was 35 by then, and a bit old for a cup-final winger. That suggestion, though, is irrelevant. "Perhaps I'm not a good actor," he says, "but I would be even worse at doing anything else."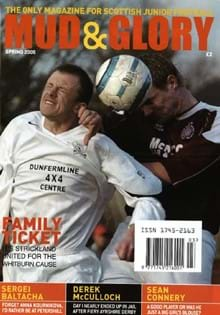 Published in Mud & Glory, Spring, 2005.