Willie Knox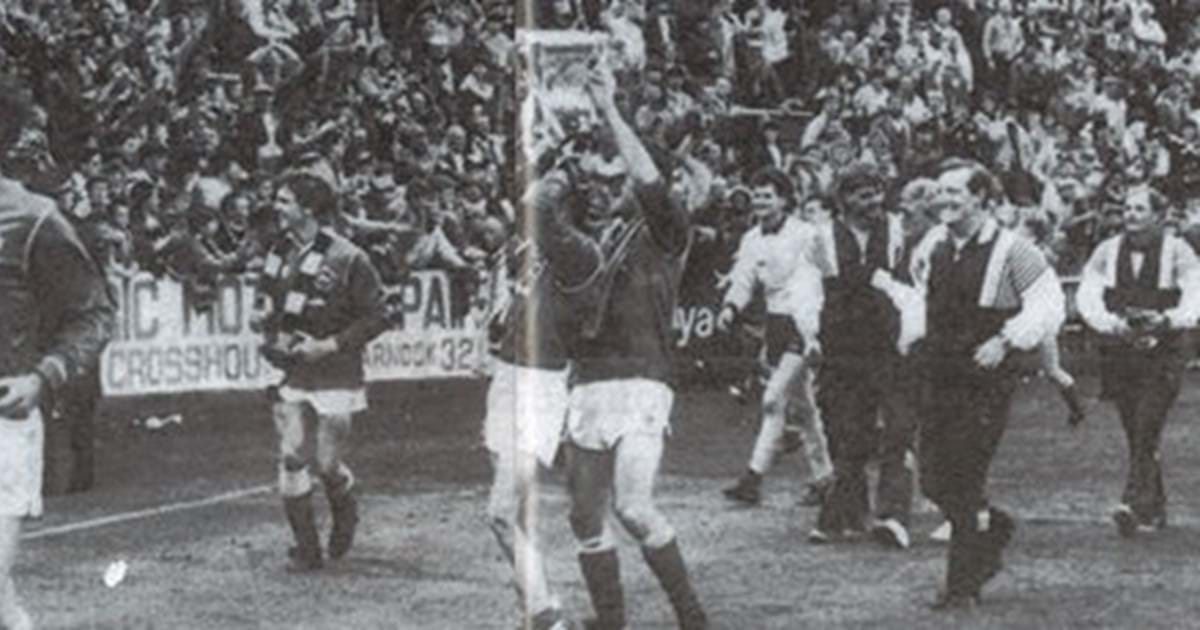 Manager Willie Knox won the Scottish cup five times with Auchinleck Talbot, but he recalls that his move to rivals Cumnock caused just as much of a stir.
Willie Knox has finally admitted he was probably wrong to take the Cumnock job. No kidding. After more than a decade of remarkable success at Auchinleck Talbot - including five Scottish Cup wins - the legendary manager crossed Junior football's greatest divide - and got their most bitter rivals relegated.
"With hindsight, I should have packed in when I was at the top with Talbot," said the 67-year-old former boss, who inadvertently gave the gloating Auchinleck fans as much to celebrate when he left Beechwood Park as he had done when he was there. The Talbot fans loved me for it but I really wanted Cumnock to well," he insisted. "The club was in transition and things just didn't work out."
If Graeme Souness had quit Rangers for Celtic, it wouldn't have caused a bigger stir. But Knox was never one to avoid controversy. He was sacked as Scotland boss after just one game.
"It was in the old days when the Scotland Juniors team was made up of so many players from each region," he explained. "Well, we were due to play Wales and I looked at the team the committee had given me, and reckoned we had no chance. So I changed things around: five from Ayrshire, five from the Central League, and one guy from the East. We won 5-0 and that was the end of my Scotland career. I was told no' to come back."
Almost as brief was his managerial swansong at Irvine Meadow; a few months when, he now admits, his appetite for the game had gone. It is little wonder that Junior football ran out of challenges for Knox, a player with Raith Rovers, who had starred alongside Jim Baxter, but who made his name in a tiny Ayrshire mining village.
Backed by a population of just a few thousand, Talbot lifted the Scottish Junior Cup five times in seven season from 1986 to 1992, including an unprecedented three-in-a-row.
Under Knox, the side won everything there was to win. "45 leagues and cups, or was it 49? I can't remember now, but we did win the West of Scotland Cup nine times (between 1978 and 1989). That was always special. Aye, going up there and beating the Glasgow teams was always great."
Talbot's first Junior Cup final, against Pollok at Hampden created just such an encounter. Pollok, the holders and favourites, had brought the champagne with them again - and perhaps at 2-0 after 19 minutes many had started to sip it. Talbot were sponsored by Currie's lemonade. "I remember sitting in the dug-out eating an egg sandwich and John McNeil turning round to me and saying, 'how can you do that?' At 2-0 he was feeling sick. I told him not to worry, there was plenty of time."
Defender Ross Findlay tells a similar story of how, at 2-0, Knox pulled a swatch of carpet from his pocket, said he was going shopping the next day, and asked the subs if they thought his son would like it for his bedroom. Anyway, by half-time a goal from Jim O'Donnell and a double from Tom MacDonald had put Talbot 3-2 up. Job done.
"Team-talks? A lot of guff, most of it. What can I tell a goalkeeper about saving a penalty, or a forward about scoring a goal? It's about winding up the players, making them believe in themselves. Sometimes the players would be so up for it when they walked out onto the pitch, it was like being a goal up. When we played Pollok, they probably had more class overall but their players weren't as committed as mine. They would have died for the Talbot jersey."
Auchinleck beat Kilbirnie Ladeside in 1987 and Petershill the year after. In 1991 and 1992 Newtongrange Star and Glenafton Athletic became victims four and five. "Aye, there's a lot of talk about who was the best Junior team," agreed Knox, saying nothing… and everything.
In comparison with his amazing record as a manager, Knox the players is almost forgotten. However, he had a successful career at Raith Rovers before Bob Shankly signed him for Third Lanark. From there, he went to Barrow, Rotherham and Forfar. These days, the retired grandfather of four lives quietly with his wife of 40-odd years, Sheila. He's president and taxi-driver for Balmoral Boys Club Under-14s in Kilmarnock.
Aye, they have to put up with his "guff" too sometimes, he says. There's a generation of Auchinleck players - many of whom have gone on to management themselves - who will argue he spoke a whole load of sense.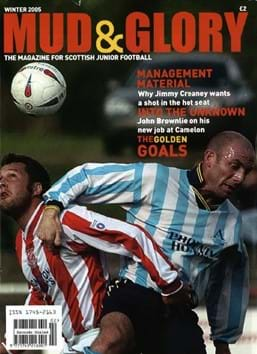 Published in Mud and Glory, Winter, 2005.