Alex Querrie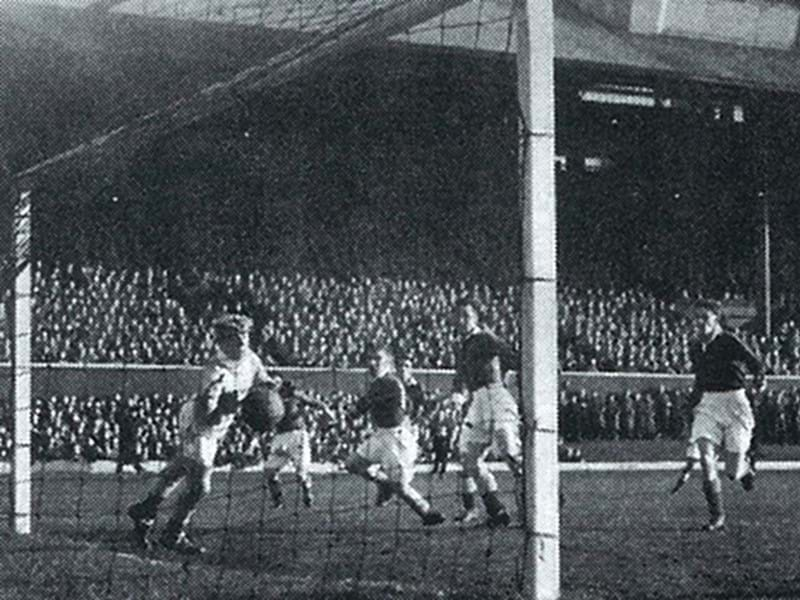 Alex Querrie, the goalscoring hero of the 1955 Scottish Junior Cup final, reckons he was simply in the right place at the right time… FOUR times.
Unlike today, when goals on Junior football's big day are something of a rarity, the Kilsyth Rangers legend scored goals for fun. As well as a never-since-repeated four in the Cup final itself - a 4-1 win over Duntocher Hibs at Hampden - he hit another 14 en route, a tournament record.
That season alone, Querrie scored 49 goals. He followed it up with 39 in 1955/56 and an amazing 61 in 1956/57 that included seven hat-tricks, two fours and a five. And yet, the only thing that seems to match his eye for goal is his modesty. Querrie, now aged 75 and living quietly in Grangemouth, recalled the glory days and paid tribute to his team-mates.
"I was just lucky, I had such good players around me," he said, recalling the likes of George Mulhall, Alex Paterson, George Rankin and Willie Moles, who supplied two crosses for 5ft 8in Querrie's Cup Final goals - all headers. Querrie signed for Kilsyth in 1953, having impressed them in a Stirlingshire Select side while still at Forth Rangers. He scored in his first six games and by the time Rangers won their fifth trophy of a remarkable debut season, he had scored 60. In the six seasons he was there he accumulated 260 goals and yet, by the time, the senior clubs took an interest, it was too late.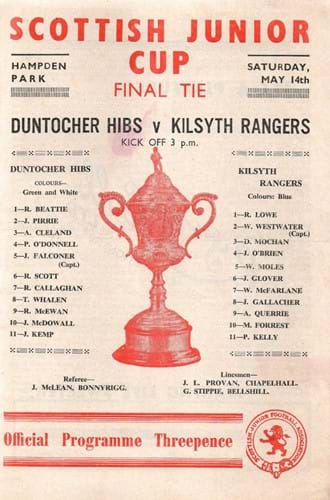 "At that time you couldn't come back Junior if you were older than 26 when you signed senior," explained Querrie. "Actually, I've always thought it was a good rule. Anyway, Third Lanark wanted to sign me after the Cup final but I was 26 at the time and, although, I thought seriously about it, I decided to stay Junior."
More success followed and Kilsyth had their money's worth from Querrie's £5 signing-on fee many times over. "We got expenses as well," he added, insisting that being rich in memories is more important. Mind you, one of the supporters had a lot of money on us to win the Cup and he gave all the players £50 each. That was a lot of money back then."
If he thinks today's players are overpaid, Querrie isn't saying. However, he does acknowledge that the game has "changed a bit". "It's all this tugging of jerseys I can't be bothered with," he added. "That and the kissing and cuddlin' after they score."
Back in 1955, in front of 65,000 fans for the goalless first game, and 35,000 for the replay, even the significance of the occasion couldn't break down traditional 1950s stoicism.
"Each time I scored, we just shook hands, centered the ball and got going again," said the goal-hero. "There was none of this jumping about and carrying-on you get nowadays."
A spell at sea working on oil tankers - Querrie was an engineer with BP at Grangemouth - interrupted his football exploits but he returned to play for Bo'ness United and Forth Rangers before finishing his career at Kilsyth. Still fit and sprightly he goes to keep-fit classes three times each week with wife Betty. He watches football on telly but can't remember the last time he went to a Junior game.
He retained a diplomatic silence when questioned on the recent Junior Cup final - 0-0 after extra-time - or the one before that - 0-0 after 90 minutes. The 2002 showdown - 1-0 to Linlithgow Rose - didn't stick in his mind, nor the one before that - goalless after 120 minutes.
It seems that when it comes to Junior Cup finals, one of the greatest goalscorers the competition - possible Junior football - has ever seen still has the fortunate habit of being in the right place at the right time… on the bowling green.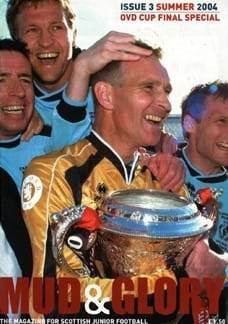 First published in Mud & Glory, Summer 2004.