BROUGHTY BOSS LOOKS AT SCOTTISH JUNIOR CUP TIES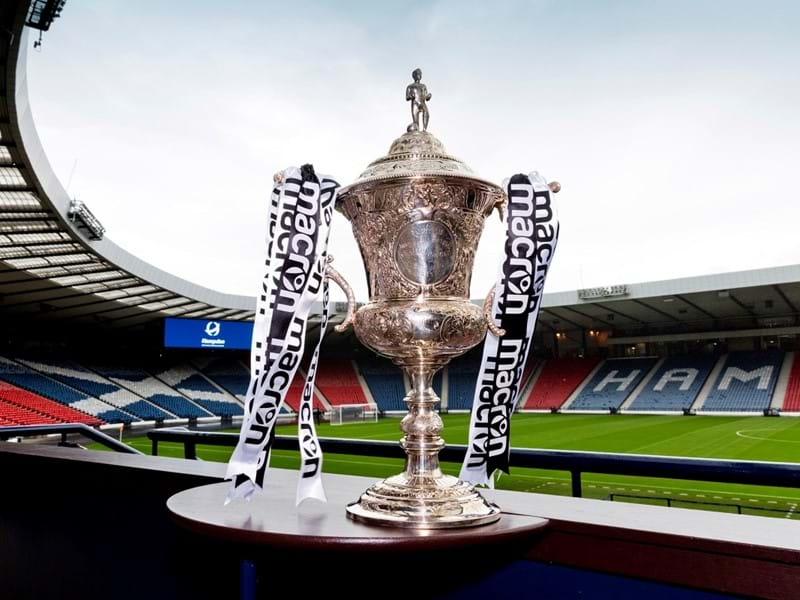 Any tie in the Scottish Junior Cup is an exciting occasion and this weekend is no exception as 11 of the Midlands League sides are in action, seven at home and four away, all looking to take their place in the Third Round draw.
This week we have been talking to Broughty Athletic manager Darren Scott about each tie and how he sees them going.
Aberdeen Uni v Lochee United
Aberdeen University have struggled this season picking up four points from nine games and are bottom of Division One.  Lochee have had a difficult month, but with the quality they have at their disposal I'd expect them to win this one comfortably.
Blairgowrie v Benburb
This will be an extremely difficult game for Blairgowrie, up against a well-established West of Scotland side.  Mark Brash's team are, in my opinion, a far better team than the league table suggests.  They've had a number of narrow defeats when they should have taken something from those games, however, they will definitely be well organised and if their players can produce on the day there's no reason why they can't spring a surprise. 
Brechin Vics v Newmacher United
Newmacher are going very well, sitting top of their league at present.  Brechin themselves have started well though, currently in the top half of what is a more difficult league.  Brechin have struggled against the bigger teams in our region but have done well against teams around them.  I'd expect Newmacher to be around this level so at home, I'd tip Brechin to progress.
Carnoustie v Fraserburgh United
I can't see anything other than a comfortable Carnoustie win here.  Fraserburgh are next to bottom in the North Region First Division and Carnoustie lead the Midlands League. With the quality Carnoustie have going forward, it could be a difficult day for Fraserburgh. 
East Craigie v Banchory St Ternan
This has the potential to be an excellent tie between the form team in the Midlands League and a well-established North Region Super League side.  East Craigie have been very impressive lately, playing excellent football and working harder than any team I've seen this season.  I'd fancy Craigie to progress and would tip them to go far in the tournament.  If they manage to keep their key players injury free, they could be dark horses in the Scottish Junior Cup this season.
Dundee N E v Colony Park
At home I'd expect North End to win this one.  Ross Lunan has put together a very settled and experienced team and has added a number quality players who are established at this level since he returned to the club. 
Dundee St James v Johnstone Burgh
This should be a great occasion for St. James with a West of Scotland team visiting Fairfield Park for the first time.  St. James have had a mixed start to the season but considering it's their first in the Juniors, they have acquitted themselves well.  If they can start the game well, then they have every chance of picking up a result.
Gartcairn v Tayport
Gartcairn have had a solid start to the season in West of Scotland League Conference B.  Tayport however relish the Scottish Junior Cup and always seem to produce their best on these occasions.  Chris McPherson's side had an excellent run in the competition the last time it was staged and were only narrowly beaten by eventual winners Auchinleck Talbot.  I'd expect Tayport to progress here and with a good draw should be looking towards the latter stages of the tournament.
Glasgow Perthshire v Scone Thistle
Scone are a young team who have had a tough start to the season, they have had some encouraging performances but have struggled to turn these into results.  Glasgow Perthshire sit fifth in Conference C and will be firm favourites to progress.
Irvine Meadow v Arbroath Vics
Arbroath Vics, like Blairgowrie, are in a Midland League position that surprises me.  They've had a difficult time this season with Covid related issues and once the season levels out, I'd expect them to be in the top half.  It will be a valuable experience for their young team to come up against a side of the stature of Irvine Meadow.  The Vics should hold their own but ultimately, I'd expect Irvine Meadow to be too strong and progress to the next round.
Letham v Muirkirk
Letham are a difficult team to predict with their results and performances this season.  They will have to be at their best against a tough Muirkirk team who are in the top half of their West Conference.  I'd expect Letham to give a good account of themselves at home but would fancy Muirkirk to go through.
Thanks for that Darren and its sure to be an interesting afternoon on Saturday