From the Dugout - Steven Sharp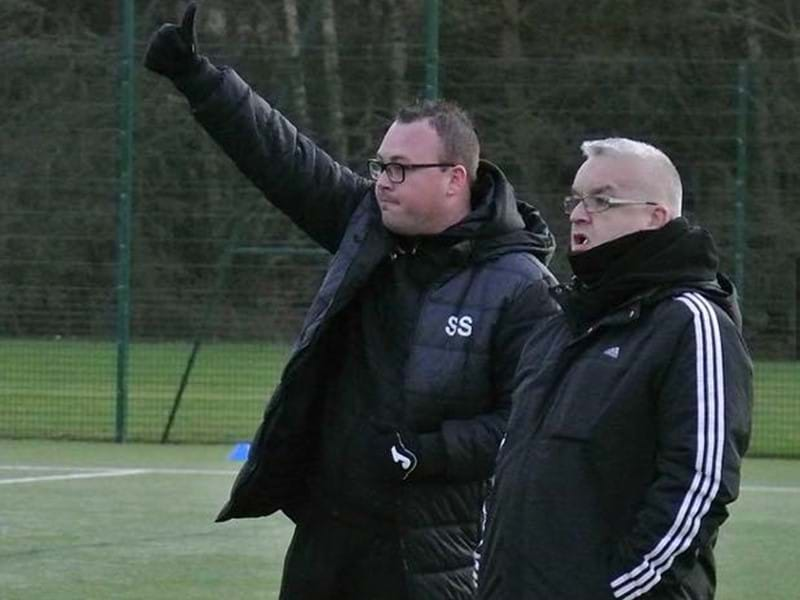 Hi Steven, thanks for taking part in our From The Dugout series, After a prolonged and problematic Pre-Season we finally start this weekend, how are things looking ?
Things are looking positive. In the seven months I have been in charge it has been a somewhat frustrating time but we have been working extremely hard with recruitment as well as trying to help build the profile of the club. We still have a bit of work to do but in my opinion we are heading in the right direction
This weekend you start off against Harthill, what are your thoughts on the game ?
We are all looking forward to an extremely competitive league this year and Saturday will most certainly be that, Harthill are always a well organised team who are tough to play against but we have prepared well and look forward to it 
What are your targets for the season ?
I am keen to continue to bring stability to the club both on the park, which has been done over the last few seasons under Allan and Gavin but also help the club as much as I can off it. The key for me and my staff is to try and continue to build a young, enthusiastic squad, compete as high as possible within the league and do the village proud.
You are very active on social media and have a number of high profile contacts, how does this help you ?
I am very lucky to have a lot of support from a wide range of people and many of them want to do their bit to support me and in turn support the club. The contacts come from many years involved in the game as well as my fund/awareness raising of Inflammatory Bowel Disease which I suffer from myself. The support within football is fantastic as I can pick the brains of some of the best in the game to help my own development and in turn hopefully help Stoneyburn as a club
Thanks Steven and all the best for Saturdays opener against Harthill Royal