Macron Proud Sponsors of The Scottish Junior Cup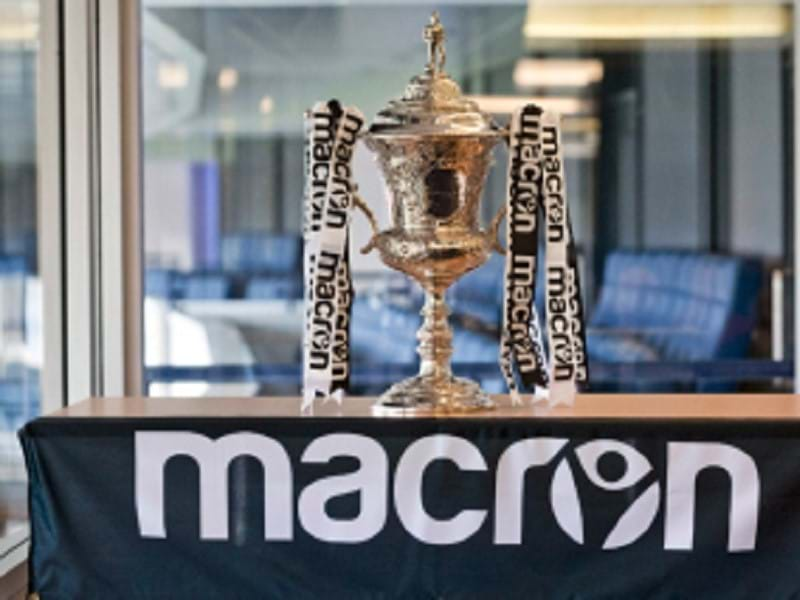 Macron unveiled as sponsor of the Scottish Junior Cup
Macron, a leading European teamwear and equipment supplier, has been unveiled as the sponsor of the Scottish Junior Cup.
The company has signed a three year deal with the Scottish Junior FA to sponsor the tournament which held its first Final back in 1887.
The Junior Cup brings local communities throughout Scotland together as Junior Clubs attempt to win the famous trophy, with Ayrshire based Auchinleck Talbot the current holders.
Ronnie McConnachie, Director, Macron Store South, based in Stevenston, Ayrshire – Distributors and Suppliers of Macron kit and equipment said :
"We are very excited about this association with the Scottish Junior Cup and this new sponsorship demonstrates Macron's commitment to Scotland.We hope the agreement will offer a long term sustainability to the historic competition.We see this as a fantastic opportunity to support grassroots football in Scotland."
Commenting on the sponsorship deal, Tom Johnston, Secretary of the Scottish Junior FA said :
"We are delighted Macron have agreed a sponsorship deal which will allow us to build on what is recognised as one of the most iconic football competitions in the country.
"To be associated with a market leader such as Macron is a tremendous boost to our game and their involvement is greatly appreciated."
For further information regarding the Scottish Junior FA and the sponsorship, please contact:
Tom Johnston
scottishjuniorfa@scottish-football.com
0141 620 4560
For further information regarding Macron, please contact:
Ronnie McConnachie
Ronnie.McConnachie@macronstore.com
07720009078