Transfer News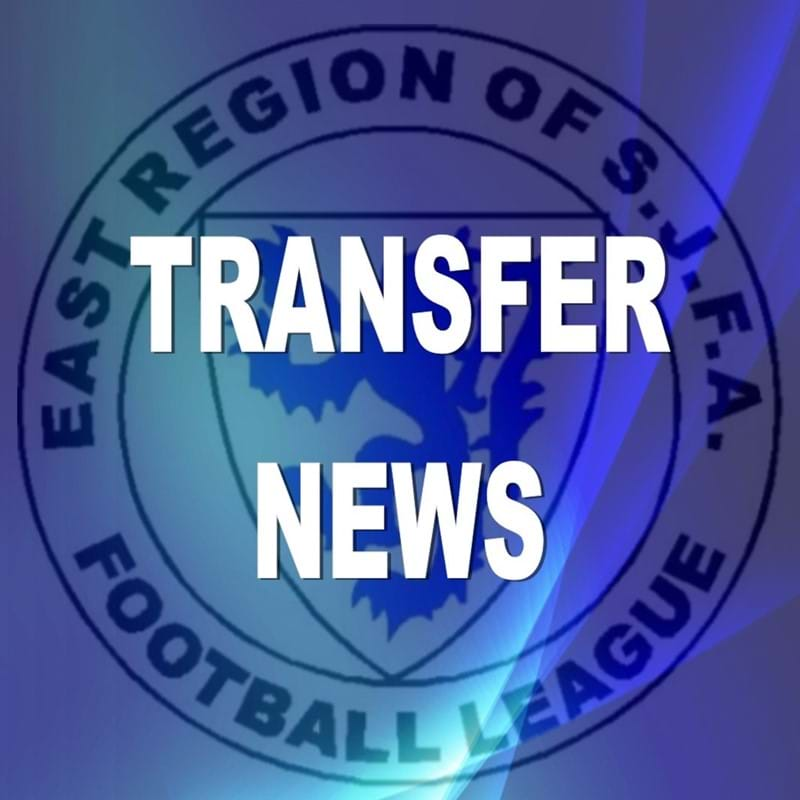 The following players have been made available by clubs, please contact the club contact for information :
Updated 17th February 2020
BATHGATE THISTLE F.C
Robbie Feeney (Striker) has been placed on the transfer list.
All enquiries to Secretary Robert Napier
07864 071506
email. robertnapier21@btinternet.com
DUNDEE EAST CRAIGIE
East Craigie are offering goalkeeper Calum Byers on loan to the end of March 2020.
Contact Jake Stephenson 07773 582908
LOCHEE HARP
Lewis Coutts   (Goalkeeper)
All enquiries to Mark Duffy - 07454 020098
DUNDEE VIOLET
Lawrie Mitchell (Defender)
All enquiries to Andy Heggie - 07737 521024
PUMPHERSTON JUNIORS
Callum Robertson (Forward)
All enquiries to:
Billy Rogers - 07786 021303
LOCHEE UTD
Ryan Blair (Defender) has been placed on the transfer list.
Marc Stanton-
07830144788
Larry Duncan - 07808587741
SCONE THISTLE
Martin Strachan 
Contact Jon Baker  jb@sconethistlefc.org
            Derek Adam deko1802@gmail.com
LIVINGSTON UNITED
Keiron McGurk
Contact Scott Burgess 07747 195312